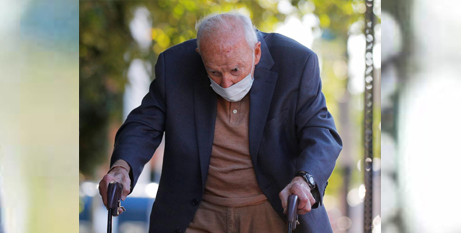 Disgraced former cardinal Theodore McCarrick is not competent to stand trial in Massachusetts on charges that he sexually abused a teenage boy nearly 50 years ago, according to a prosecution expert. Source: OSV News.
On Thursday, Norfolk County Assistant District Attorney Lisa Beatty submitted the state's report to Dedham District Court Judge Michael Pomarole, which stated that the commonwealth's medical examiner found Mr McCarrick, 92, not currently competent to participate in the criminal trial. A defence expert made the same assessment in February. This could result in the dismissal of the charges in this case, in which Mr McCarrick faces three counts of indecent assault and battery of a person over the age of 14.
The prosecution's report itself is not being made public, and Judge Pomarole has yet to make the final decision on Mr McCarrick's status. He will consider both the prosecution and defence reports at an upcoming August 30 hearing.
If convicted, Mr McCarrick could have been sentenced to up to five years in prison on each individual count. He pleaded not guilty in September 2021.
Mr McCarrick was recently charged with sexual assault in Wisconsin over an alleged incident that took place in 1977. It's not clear if the eventual Massachusetts decision on his ability to stand trial will impact the Wisconsin case.
Even if he is determined to be unable to go to trial on the criminal charges, that does not end the legal jeopardy for Mr McCarrick.
Boston attorney Mitchell Garabedian, who represents the Massachusetts victim, still plans to pursue civil lawsuits filed in other states against Mr McCarrick.
Mr McCarrick has been accused of sexually abusing dozens of child and adult victims over decades, a scandal that finally became public in 2018. After the Congregation for the Doctrine of the Faith (now dicastery) found Mr McCarrick guilty of abuse in 2019, he was laicised by Pope Francis.
FULL STORY
Expert says McCarrick not competent to stand trial (By Damien Fisher, OSV News)
RELATED COVERAGE
State health examiner agrees that McCarrick is unfit to stand trial (CNA)