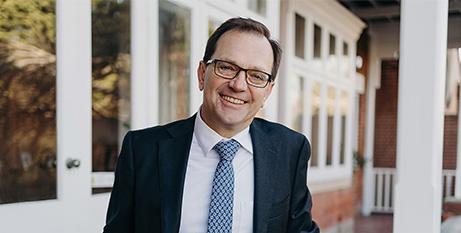 Australian Catholic University has welcomed the release of the Universities Accord Panel's interim report, which vice-chancellor Professor Zlatko Skrbis says seeks to address the challenges facing Australia's higher education sector.
"It is clear from this interim report that the panel has given a great deal of thought to producing a long-term blueprint for the future success of Australia's university sector," Professor Skrbis said.
"ACU looks forward to the opportunity to discuss the draft recommendations with the panel to ensure the federal Government can achieve an ambitious but practical accord."
Professor Skrbis welcomed the extension of the Higher Education Continuity Guarantee, which will allow universities to continue to operate with confidence throughout the reform process.
He also acknowledged the panel's focus on widening access to university. The interim report has supported a recommendation made by ACU to extend demand-driven funding for all Aboriginal and Torres Strait Islander peoples, regardless of geographic origin.
Professor Skrbis welcomed additional proposals in the interim report focused on addressing skills shortages, including tackling the bottleneck in health and education placements and the option of providing financial support for students completing compulsory practicums.
"As the university that educates the greatest number of undergraduate nursing and teaching students in Australia, ACU has seen first-hand the impact that a shortage of placements has had on universities' capacity to educate the next generation of health professionals and teachers," Professor Skrbis said.
"These recommendations will help address ongoing workforce shortages in these crucial professions."
ACU raised student placements and other big picture issues – including future models of university funding – in its December 2022 response to the Accord Panel's draft terms of reference and its detailed submission to the panel's Discussion Paper in April.
FULL STORY