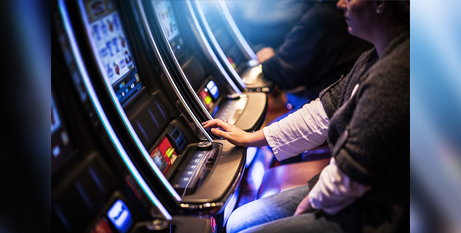 An independent New South Wales MP targeted by the gambling industry before the state election will attempt to fast-track cashless gambling into pubs and clubs ahead of a 12-month trial, insisting the evidence to back the technology already exists. Source: Sydney Morning Herald.
Helen Dalton will introduce a private members' bill at the next sitting of Parliament that would force hotels and clubs to convert poker machines so they can only be used with cashless playing cards, effective immediately.
The cards would need to be compliant with AUSTRAC's money laundering requirements and capable of recording a patron's buy-in and buy-out times, and amounts, turnover and wins and losses.
Her move follows the surprise announcement by the Victorian Government on Sunday of new measures to combat gambling harms and money laundering, including a mandatory pre-commitment system that would force gamblers to sign in with a card and set their own loss limits in advance of play.
The NSW Crime Commission recommended last year that all poker machines in hotels and clubs be required to go cashless, after finding they were used for billions of dollars in dirty cash. The then-premier Dominic Perrottet promised to implement the reform, before losing to Labor at the March election.
Labor committed to a 12-month trial of cashless technology at different venues, overseen by a panel of experts including harm minimisation advocates, law enforcement bodies, academics and industry representatives. It will report back in November next year.
For Ms Dalton's bill to be passed into law, it would need the support of the Liberal/National coalition and the crossbench.
FULL STORY
'We can't wait. The research is in': MP's push to fast-track gambling reforms (By Harriet Alexander, Sydney Morning Herald)