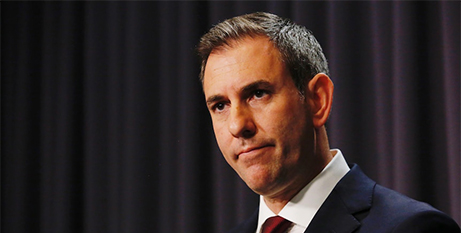 The Albanese Government is "not currently working on" a new package of living cost relief despite expectations the Budget surplus will exceed $20 billion, Treasurer Jim Chalmers has warned. Source: Canberra Times.
Official inflation figures due on Wednesday are tipped to show household expenses climbed by more than 6 per cent in the June quarter, increasing the financial strain on families already feeling the pressure from rising rents and borrowing costs.
But Dr Chalmers said the Government was not contemplating any assistance in addition to measures unveiled in the May Budget, which included $3 billion for energy bill relief, $3.5 billion for Medicare bulk billing and increased childcare support.
"The Government's main focus is on providing cost-of-living relief by rolling out the commitments that we've made over our first two Budgets. We're not currently working on a new package of cost-of-living relief," the Treasurer told reporters in Canberra.
Earlier, Dr Chalmers revealed the Budget was on track for a surplus projected to be "north of $20 billion", much higher than the May Budget forecast of a $4.2 billion surplus.
The Opposition has accused the Government of adding to the nation's inflation through its spending, and has called on it to show much greater fiscal restraint.
The labour market was "remarkably resilient", Dr Chalmers said. The unemployment rate has not exceeded 3.7 per cent so far this year and held steady at 3.5 per cent in June.
While high employment has helped households absorb soaring living costs, there have been calls for the Government to do more to ease the financial strain.
But the Treasurer said the Government was focused on "rolling out" the living cost relief while building up its financial buffers against future economic shocks.
FULL STORY
'No more help', Chalmers' tough message for households (By Adrian Rollins, Canberra Times)