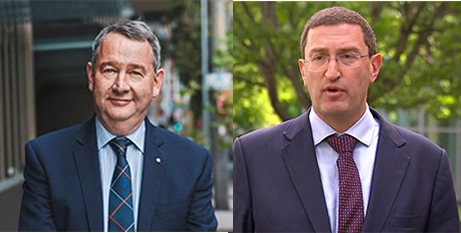 Supporters of the Indigenous Voice to Parliament are split on whether an October, November or December poll would give the referendum its best chance of success. Source: The Australian.
Constitutional lawyer and former Australian Catholic University vice-chancellor Greg Craven said it would be sensible for Prime Minister Anthony Albanese to push the referendum as far as he can to mid-November or early December in the hope Voice advocates can claw back support and the millions of dollars in donations can have the greatest impact.
However, Liberals for Yes convener Julian Leeser said the referendum needed to be held soon so the government could focus on pressing cost-of-living pressures.
Constitutional law expert George Williams said the major football grand finals in late September and early October would provide the best opportunities to resonate with voters in the final weeks of the campaign.
This comes as former prime minister Tony Abbott says the No side should not become complacent because there was "still an avalanche of money" being donated by "woke public companies, woke foundations and billionaires" to the Yes case that could "buy a referendum outcome".
Mr Albanese has flagged a five-to-six-week formal referendum campaign, like a federal election, meaning the poll date won't be announced until September at the earliest. The most likely date flagged by Voice supporters is October 14.
Prominent Voice campaigners have urged the Prime Minister to "go the course" and hold the referendum this year, after NSW Liberal senator Andrew Bragg urged Mr Albanese to delay the poll until the middle of next year and find a middle ground so reconciliation was not defeated.
Professor Craven, who like Professor Williams is a member of the Government's constitutional expert group, said he held great respect for Senator Bragg but the proposal was impractical because the Government was already fully behind a referendum this year.
"Given the polls are not going well, it might be wiser for the Government to delay it until later this year," Professor Craven said.
December 19 is the latest Mr Albanese can hold the referendum.
Topics
FULL STORY
Indigenous Voice to Parliament late-year poll 'to harmonise Voice' (By Rosie Lewis, The Australian)