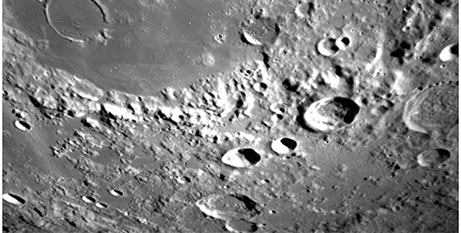 India's Catholic bishops have lauded scientists and technicians of the Indian Space Research Organisation for the successful landing of Chandrayaan-3 spacecraft on the lunar surface. Source: UCA News.
"The progress made by our scientists and engineers in the field of space research is truly commendable and fills our hearts with pride," said the Catholic Bishops' Conference of India (CBCI) in a statement on Wednesday.
Archbishop Andrews Thazhath, the conference president said that the efforts of ISRO and the entire team behind the project serve as an inspiration to the entire nation.
"The pursuit of knowledge and exploration knows no boundaries and brings together people from all walks of life, reflecting the unity in diversity that India represents," he added.
There was excitement in India over the planned spacecraft landing with prayers at temples, mosques and churches.
"We offer our prayers for the continued success of ISRO's endeavours and for the well-being of our great nation. May this achievement serve as a reminder of what we can accomplish when we come together with a shared vision," the prelate said.
Some enthusiasts held parties to celebrate the landing of spacecraft on the lunar South Polar, a region with frozen water that could be a source of oxygen, fuel and water for future moon missions.
"The entire country is jubilant at the successful landing of Chandrayaan-3. It is indeed a stupendous feat achieved by the long and sustained efforts of the scientific community in India," said an upbeat Divine Word Father Babu Joseph.
Chandrayaan means 'journey to the moon' in Sanskrit. It is India's third lunar exploration mission.
FULL STORY