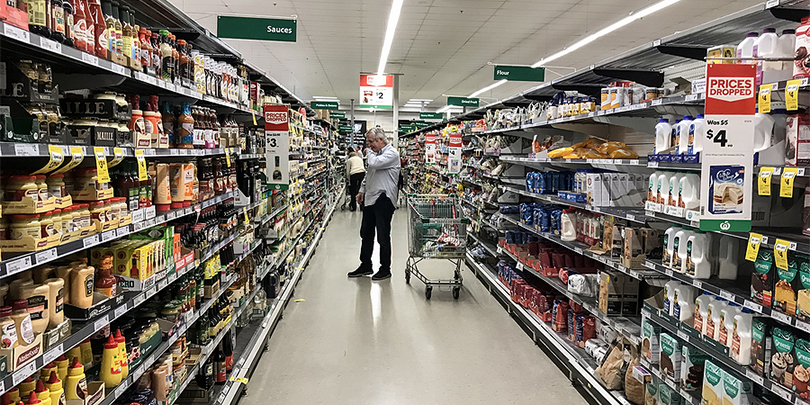 Australians on fixed or lower incomes are skipping meals and going without medicine, with new research revealing a "poverty premium" is being paid for essentials like petrol and groceries. Source: The New Daily.
As the Albanese Government faces pressure to pass a much larger expansion in the social safety net, Anglicare Australia has published a report showing key living costs are pricier for the poorest households.
Australians on lower incomes are spending up to 10 per cent more on petrol, up to 20 per cent more on energy and up to 93 per cent more on groceries, according to the Anglicare analysis.
Anglicare executive director Kasy Chambers said many people are paying a "poverty premium" amid the cost-of-living crisis because they're unable to afford more fuel-efficient vehicles or to purchase groceries in bulk.
She said the Government must deliver a larger lift in income support payments to help the most vulnerable deal with rising costs.
"It costs more to be poor," Ms Chambers said. "These extra costs are a poverty premium, punishing people who are already earning less.
"We found that people can pay up to one and a half times more for the same service, pushing them even further behind."
The Albanese Government has touted a $20 per week (above inflation) increase in JobSeeker payments in recent weeks as evidence of its commitment to families doing it tough, but advocates argue it falls well short.
The Australian Council of Social Service (ACOSS) published data last week that found almost 75 per cent of income support recipients skip meals to make ends meet.
Half of income support recipients ACOSS has spoken with say the Albanese Government's JobSeeker lift won't really help them manage rapidly rising costs.
"We're drowning and being thrown a rubber duck," one income support recipient told ACOSS.
FULL STORY
Shocking levels of poverty as experts call for bigger JobSeeker rise (By Matthew Elmas, The New Daily)
RELATED COVERAGE
Poorer Australians end up paying 'poverty premium' amid cost-of-living crisis (By Richard Wood, 9news.com.au)