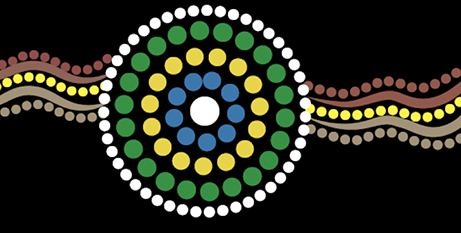 Australia's Catholic bishops say the issues surrounding the proposed Aboriginal and Torres Strait Islander Voice "are not just political", but are also "moral and ethical", in a statement ahead of next month's referendum. Source: ACBC Media Blog.
In Towards the Referendum, the bishops encourage all Australians to educate themselves, including by reading the Uluru Statement from the Heart and the bishops' annual Social Justice Statement. They also invite people to listen to others' hopes and fears.
As with statements the bishops made earlier this year, there is no advice on whether people should vote Yes or No on the referendum. The bishops instead call for people to consider and seek to understand the country's past, present and future.
"We need to see the truth of what Aboriginal and Torres Strait Islander peoples have suffered and the disadvantage many experience to this day. Justice demands that we seek to rectify this disadvantage," the bishops write.
"We urge all Australians to listen to the hopes and fears of each other. We urge people to act in a way that commits to redressing the disadvantage suffered by the Aboriginal and Torres Strait Islander peoples and will allow them to reach their potential, thus promoting reconciliation for the good not just of some, but of the whole nation."
The statement contains comments from Australia's first bishop, John Bede Polding, on the harsh mistreatment of Aboriginal and Torres Strait Islander people in the 1840s. It also draws on statements from Pope St John Paul II in Alice Springs in 1986, and Pope Francis more recently.
The bishops conclude the statement by imploring the Holy Spirit, "who opens locked doors", to "give us light and strength to keep working for a better and more equitable Australia".
Click here to read Towards the Referendum.
FULL STORY
Bishops say issues around Voice are moral, not just political (ACBC Media Blog)
RELATED COVERAGE
Tension over church stances on Voice (Sydney Morning Herald)