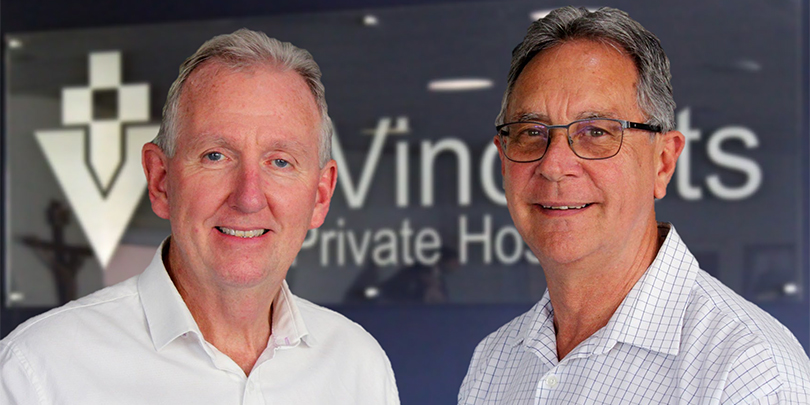 St Vincent's Private Hospital Lismore has a new chief executive officer with the appointment of Alan Cooper, who began in the role last week.
Welcoming Mr Cooper to the role, hospital board chair Damian Chapelle said Mr Cooper was "an experienced hospital administrator with an outstanding track record".
Mr Cooper began his career as a registered nurse in Queensland before moving into administrative roles. For the past 24 years, he has been the chief executive officer of the not-for-profit Friends Society Private Hospital Bundaberg. Prior to serving as CEO, Mr Cooper was the director of clinical services of the hospital. Under his leadership, the hospital grew from 55 to 143 beds.
"I am thrilled to be joining St Vincent's and look forward to meeting our staff, volunteers, doctors and members of our local community," Mr Cooper said.
"It is a truly exciting time to be commencing as chief executive as we continue to make progress in developing a new private hospital for the Northern Rivers.
"A new private hospital and a centre of excellence for aged care will be a game changer for the Northern Rivers community and I look forward to sharing more updates in due course."
Lismore Diocese business manager Greg Isaac thanked outgoing chief executive Steve Brierley for his leadership.
"Steve has demonstrated outstanding service to St Vincent's Private Hospital Lismore and our community more broadly. We wish him all the very best for his retirement," Mr Isaac said.
FULL STORY
St Vincent's Private Hospital Lismore appoints new CEO (Lismore Diocese)