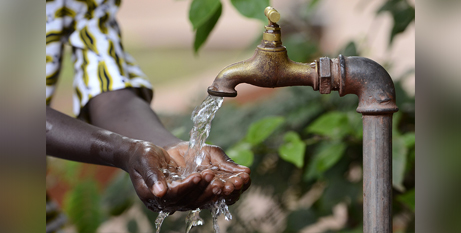 Marking yesterday's World Food Day, Pope Francis addressed a message to the director general of the Food and Agriculture Organisation of the United Nations, underscoring the importance of the 2023 theme: "Water is life, water is food. Leave no one behind". Source: Vatican News.
In his message, Pope Francis noted that our world is marked by a stark reality, where poverty and despair continue to plague many people.
Their cries of anguish and desperation, he says, should awaken us from our indifference and prompt us to examine our conscience.
The Pope highlighted how prevailing conditions of hunger and malnutrition affecting countless people are the result of an unjust accumulation of inequalities and injustices, leaving many on the margins.
This inequality, he said, extends beyond just food, reaching all basic resources, making their inaccessibility for many a direct affront to the dignity instilled in them by God. It is undoubtedly an affront, he says, that should shame all of humanity and galvanise the international community into action.
Water is life, the Pope said, because it ensures survival. Nevertheless, this resource currently faces significant challenges in terms of both quantity and quality. In many parts of the world, he said, people suffer from diseases or even lose their lives due to the absence or scarcity of clean water.
He called for the use of science, technological innovation, and digital technology to achieve a sustainable balance between consumption and available resources, avoiding negative impacts on ecosystems and irreversible harm to the environment.
FULL STORY
World Food Day: Pope Francis calls for global solidarity (Vatican News)