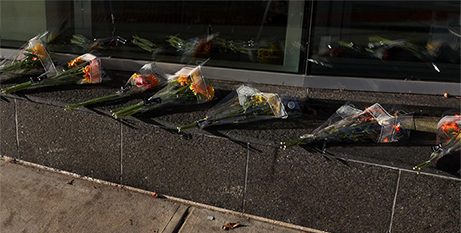 After the "unspeakable tragedy" of the shooting rampage that left 18 people dead and another dozen injured in Lewiston, Maine, Pope Francis prayed that God would give the entire United States his "blessings of strength and peace". Source: OSV News.
Cardinal Pietro Parolin, Vatican secretary of state, relayed the Pope's condolences to the victims and their families in a telegram to Bishop Robert Deeley of Portland, Maine.
The Vatican released a copy of the telegram on Saturday, three days after the shootings at a bowling alley and a bar. Police said they found the suspected gunman on Friday dead of an apparently self-inflicted gunshot wound.
Cardinal Parolin told Bishop Deeley the Pope "was deeply saddened to learn of the terrible loss of life resulting from the mass shooting" and he expressed "his spiritual closeness to all those suffering from this unspeakable tragedy, especially the families who lost loved ones".
Commending the souls of the dead to God's mercy, the Pope also prayed for the wounded and for the medical personnel caring for them and recognised the "noble efforts" of the police and other first responders who acted to protect the community.
"With firm trust that aided by God's grace we can overcome evil with good, the Holy Father invokes upon the people of Lewiston, and indeed the entire country, almighty God's blessings of strength and peace."
FULL STORY
Pope offers prayers after shootings in Maine (By Father Patrick Briscoe, OSV News)