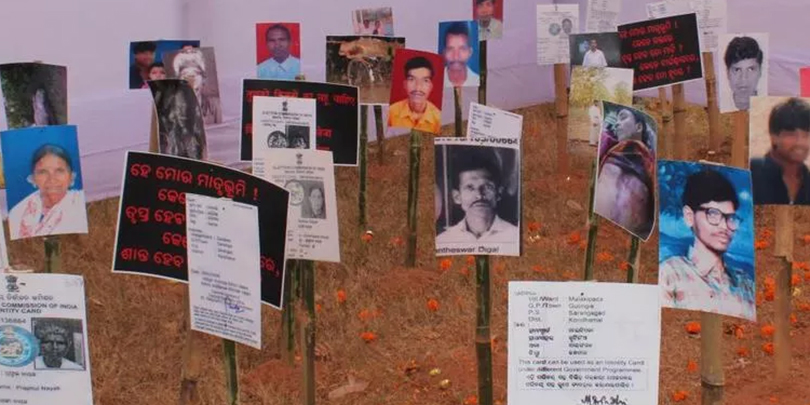 The Church in India has welcomed the news that the Vatican will initiate the beatification process for the 35 Catholic martyrs of Kandhamal who were killed in the 2008 Christian persecution in the remote jungle district of the eastern Odisha state. Source: National Catholic Register.
On October 25, the Church in India made public the October 18 "nihil obstat" from the Vatican Dicastery for the Causes of Saints "to initiate the process of beatification for the Servant of God Kantheswar Digal and companions, martyrs of Kandhamal," communicated by Archbishop Leopoldo Girelli, apostolic nuncio to India.
"We are happy and thrilled with the communication. It is historic to have 35 of our martyrs on the path to Vatican recognition," Archbishop John Barwa of the Archdiocese of Cuttack-Bhubaneswar, which covers Kandhamal, said on October 26.
Kandhamal district, southwest of the Odisha capital, Bhubaneswar, witnessed the worst anti-Christian violence in modern times, beginning in August 2008 following the mysterious murder of Hindu nationalist monk Swami Laxmanananda Saraswati in his hermitage in Kandhamal.
The murder was quickly declared a "Christian conspiracy" by groups of Hindu nationalists and the body of the slain Hindu leader was taken across Kandhamal in a funeral procession for two days as calls for revenge on Christians were made.
Hindu nationalist outfits banned Christianity in Kandhamal and Christians were ordered to march into Hindu temples to recant their faith in Christ. Valiant Christians who defied the order were burned alive, buried alive, and chopped into pieces. Nearly 100 Christians were killed, and over 300 churches and 6000 houses were plundered in unabated violence that rendered 56,000 people homeless.
The Vatican dicastery's nihil obstat mentions only one name, Kantheswar Digal, among the 35 Catholic martyrs for his outstanding witness.
FULL STORY
Vatican Puts 35 Catholic 'Martyrs of Kandhamal' in India on Road to Sainthood (National Catholic Register)