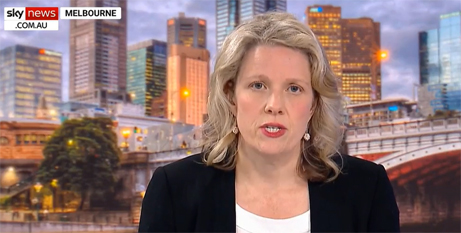 Home Affairs Minister Clare O'Neil says the federal Government expects it will have to do more to overhaul Australia's immigration detention system, as it faces the prospect of more people being released from immigration detention. Source: ABC News.
The Government has released 93 people, including convicted murderers and sex offenders, into the community after the High Court ruled indefinite immigration detention was illegal.
Ms O'Neil, who has said the Government had no choice but to release those people, has confirmed the Government is waiting to see if a further 250 people in immigration detention might be affected by the ruling.
The Parliament last week rushed through new laws to impose strict conditions on those released, including curfews and ankle bracelets to monitor their movement.
"This is not over," Ms O'Neil told Sky News yesterday.
"This decision is so significant it does need the Commonwealth to rethink the management of immigration detention and we will work through that."
She said the Government would be in a better position to do that when the High Court releases the reasons for its decision early next year.
The people released into the community are among a cohort who were refused visas on character or national security grounds but the Government was unable to return them to their home country or find a third country to receive them.
Ms O'Neil said the court's reasons would determine who, if any, of the 250 people might need to be released.
FULL STORY
More people could be released from immigration detention following High Court ruling (By Brett Worthington, ABC News)
RELATED COVERAGE
Home Affairs Minister defends response to High Court decision, claiming it was 'utterly impossible' to re-detain the 93 foreigners released from immigration detention (Sky News)
Home Affairs Minister Clare O'Neil says emergency laws to control freed detainees just phase one of response (The West Australian)
Number of released detainees could increase to 340, minister says (SMH)