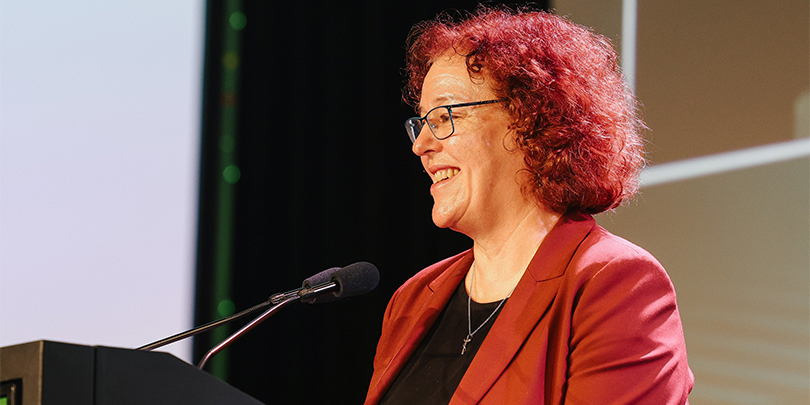 National Catholic Education executive director Jacinta Collins says Catholic schools are not overfunded, after an independent report found the funding gap between public and non-government schools is widening.
The report by independent education economist Adam Rorris, commissioned by the Australian Education Union, shows chronic underfunding of public schools in every state and the Northern Territory is expected to worsen over the next five years, ABC News reports.
The report, entitled How School Funding fails Public Schools, also said that non-government schools are set to be cumulatively overfunded by nearly $3 billion over the next five years. 
The report calls for all public schools to be fully funded to the Schooling Resource Standard (SRS) by 2028, which is the minimum level of funding required to meet the needs of students.
Responding to the report, Ms Collins said "the 'aggregate' funding for Catholic schools is discounted by families' capacity to contribute, which in some cases is as much as 80 per cent of the Schooling Resource Standard:.
"There is no 'special' case with respect to the Choice and Affordability Fund which was introduced to partly remedy the Turnbull government's attack on Catholic schools that severely tightened the Capacity to Contribute (CTC) test on family income.
"There is also no 'parity' in school capital funding with Catholic school families and communities contributing nearly 90 per cent to build and maintain school facilities.
"When both recurrent and capital funding is taken into account, this represents a saving to the tax payer of about $5.6 billion.
"The truth is that public schools are underfunded but not by the federal Government," Ms Collins said. "It's time the state and territory governments step up and pay their share so we can end the school funding myths."
FULL STORY
The overfunded 'private' school myth … again!  (NCEC)
Report reveals growing funding divide between the haves and have-nots across the nation's education system (By Isabella Podwinski, ABC News)