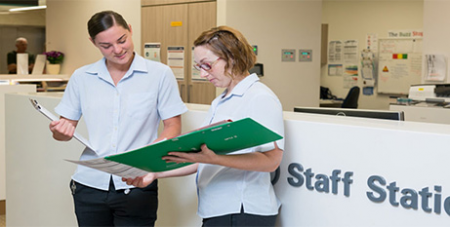 Data from the 2021 Census is helping Catholic health and social organisations build stronger, more faithful institutions, writes Brigid Meney. Source: Catholic Outlook.
The 2021 census results revealed a decline in those identifying with Christianity and more specifically, Catholicism.
Many sceptics of the value of religion have used this decline to push the narrative that has developed around the Catholic Church in recent years that focuses on its failings rather than its successes.
Critics have often used the problems that have beset the Church to question whether its social contract with Australian society should exist at all.
However, far from writing off Catholic institutions, the census results reveal a call to action and discernment by the ministries such as Catholic health.
Naturally, the results of the 2021 census cannot be laid at the feet of ministries, nor will the ministries be a single-bullet fix for the matters that plague the Church's public reputation.
However, as a sector we must constantly re-evaluate our role in building a stronger, more faithful institution that can bring the message of Christ's healing to more people.
So it is encouraging to report that research commissioned recently by Catholic Health Australia confirms that the Australian community not only acknowledges the work of Catholic ministries, but values it, too.
The research sought to find what people thought of the Catholic ministries – in this case, hospitals, aged care facilities, social welfare organisations, schools and universities. It looked at how effective Catholic ministries are at servicing the needs of people.
Overwhelmingly the people surveyed believed our ministries are a force for good in Australia. That sentiment rose among Catholics, where at least seven out of 10 people had a positive view of Catholic-run schools, universities, charities and hospitals.
Almost seven out of 10 people agreed that Catholic health and social organisations, the collective term used to describe our ministries, try to make Australia a better place. Again, that positive outlook was higher among Catholics.
Ultimately, however, our ministries should not be viewed through the political prism of Right and Left but instead through the search for what is true and good.
Brigid Meney is the Director of Strategy & Mission for Catholic Health Australia.
FULL STORY
Census data helping Catholic health and social organisations build stronger, more faithful institutions (Catholic Outlook)