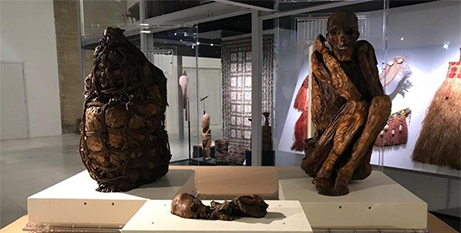 Following his audience with Pope Francis, Peru's foreign minister signed an agreement with the Vatican to repatriate three Peruvian mummies dating from pre-Hispanic civilisations. Source: Vatican News
The repatriation of the mummies corresponds to the spirit of integration between cultures on which the Anima Mundi Ethnological Museum was founded.
The Anima Mundi is a section of the Vatican Museums that preserves thousands of prehistoric remains, dating back more than two million years, from all over the world.
The President of the Governorate of Vatican City State, Cardinal Fernando Vérgez, yesterday signed an agreement with Peru's Minister of Foreign Affairs, César Rodrigo Landa Arroyo, formalising the repatriation.
According to a statement from the Vatican Museums, these historical artifacts will be studied to determine the period of origin of the mummies. However, it is known that they were found at an altitude of 3000 metres in the Peruvian Andes, along the course of the Ucayali River, a tributary of the Amazon.
As Mr Landa explained in a meeting with the press following his audience with the Pope, the agreement reflects the shared feeling that, more than objects, they are the remains of human beings that should be appreciated in the place from which they came.
The mummies were loaned for the Universal Exhibition of 1925, after which they remained in the museums. The situation became known several years ago, according to Mr Landa, and the Vatican's willingness to return them was made concrete during the pontificate of Pope Francis.
FULL STORY
Vatican returns three ancient mummies to Peru (By Sebastián Sansón Ferrari, Vatican News)