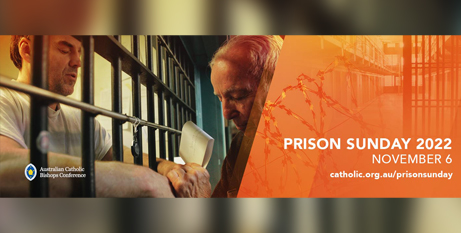 Bishop Tim Norton SVD has described prison chaplains as "the eyes, ears and hands of Christ in a contained world that has very limited signs of love and care". Source: ACBC Media Blog.
Bishop Norton, the Bishop Delegate for Prisoners' Pastoral Care, addressed an online gathering of Catholic prison chaplains from across Australia this week in anticipation of Prison Sunday, which will be marked on November 6 this year.
Prison Sunday, which commenced in 2016 during the Year of Mercy, brings attention to the plight of prisoners and highlights the important work prison chaplains undertake.
During this week's gathering, the 35 chaplains had a chance to pray together, to share stories from their own ministry and to hear about an innovative prison project that focuses on how to manage the most challenging prisoners.
The project is trying to bring about better outcomes for people in custody, safer communities, safer prisons and improved job satisfaction and morale for prison staff.
Bishop Norton, who is new to the role of Bishop Delegate for Prisoners' Pastoral Care, said the meeting was "a wonderful way to make community with a very special group of people".
"I believe it is important to continue to investigate ways that prison chaplains can connect, either online or in person, in order to nourish their passion and commitment," he said.
Information on Prison Sunday, including a prayer for those in prison ministry and social media graphics, can be found at www.catholic.org.au/prisonsunday
FULL STORY
Prison chaplains are 'eyes, ears and hands of Christ' (ACBC Media Blog)