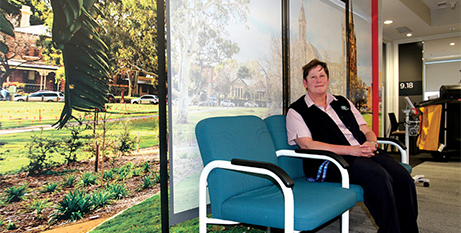 Dementia is the second-leading cause of death in Australia, which is why Adelaide nurse Liezel Fourie is so committed to making a difference to the lives of patients and their families. Source: The Southern Cross.
Being named Catholic Health Australia Nurse of the Year for 2022 sits a bit uncomfortably for Ms Fourie, who says one of the greatest rewards in her career is seeing how implementing "little things" can make a "big difference" to the lives of dementia patients in her care.
It was when she was working on the wards at a Calvary Hospital in Adelaide that Ms Fourie realised how difficult it could be for patients who were admitted for an illness but were also suffering from dementia. Shared rooms and shared bathrooms added to their confusion and she felt there had to be some "little things" she could do to support them and their families.
"That is where my interest in dementia grew … what can we do to change, to make the experience for all those involved that bit better," she said.
"Dementia is not going to go away because of our ageing population, and there are so many things we can do to make a difference."
Ms Fourie started implementing a few "small things" – such as bed therapy and a "fidget" blanket.
Now, as the clinical manager of an acute general medical ward, she has overseen the establishment of a "bus stop". With a painted mural as a backdrop, a bench seat and bus shelter, it serves to calm confused patients who say they want to leave and go home.
At the CHA awards ceremony in Brisbane in August, Ms Fourie's work with dementia patients, as well as her outstanding service during the pandemic, were acknowledged when she received the top nursing honour.
FULL STORY
When the little things matter (By Lindy McNamara, The Southern Cross)