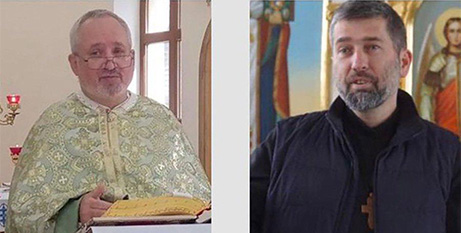 Ukraine's Roman and Greek Catholic bishops have declared the next 12 months a "Year of Mercy" dedicated to showing solidarity with the poor and needy, specifically those most impacted by the ongoing war with Russia. Source: Crux.
Ukraine's Roman Catholic bishops held their annual plenary assembly on November 25, which was preceded by a retreat and a joint meeting attended by both the Roman and Greek Catholic bishops.
The bishops announced that they have declared the 12-month period from November 27, 2022, until the Feast of Christ the King on November 26, 2023, as a "Year of Mercy".
This time, the bishops said, ought "to make people sensitive to the needs of their neighbours, who are already experiencing difficulty during wintertime, and who will also increasingly feel the consequences and burden of war."
The Russia-Ukraine war is now in its ninth month following Russia's February 24 invasion. There have been thousands of casualties and millions have been displaced by the ongoing violence, both internally and those who have fled abroad and are living as refugees.
In their statement, Ukraine's Roman Catholic bishops said they held a meeting with the Vatican's envoy to Ukraine, Archbishop Visvaldas Kulbokas, in which the humanitarian situation was discussed, as well as the Holy See's intervention in the release of prisoners.
The Year of Mercy was called as two Greek Catholic priests were detained by Russian forces in Berdyansk in the Donetsk Exarchate of the Ukrainian Greek Catholic Church for allegedly housing explosives with the intention to commit "guerilla" activities against the Russian army.
In a statement, the Donetsk Exarchate said the allegations were both "false" and "slanderous," as the priests – Fr Bohan Geletea and Fr Ivan Levitsky had never ventured beyond the pastoral scope of their ministry with Aid to the Church in Need, and amounted to a strategy typical of Soviet-era propaganda to discredit clergy.
FULL STORY
As war drags on, Ukraine bishops declare a 'Year of Mercy' (By Elise Ann Allen, Crux)
Two Catholic priests arrested by Russian militia in Donetsk (ACN)