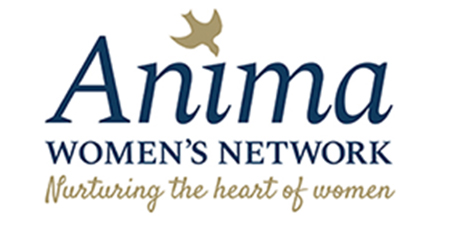 While many faith-based groups and activities struggled to stay afloat during the COVID-19 pandemic, one group was exploring ways to grow and enrich its offerings. Source: The Bridge.
The Anima Women's Network was founded almost 20 years ago, but during the pandemic-hit years of 2020 and 2021 it relaunched its adult education program and established a collaborative partnership with the Catholic Women's League of Victoria and Wagga Wagga (CWLVWW), greatly enhancing its network and reach.
Anima Apostolate convenor Anna Krohn said the CWLVWW invited Anima to become more closely affiliated with the League in early 2020. To facilitate the alliance, Ms Krohn was elected the general president of the CWLVWW until 2024.
"The organisational structures and history of the CWL and Anima were quite different – and each organisation's culture were very different," she said.
"But it was a wonderful opportunity for us to collaborate with an established, widely distributed and well-known group, and to particularly develop our connections with women in Victoria and the Wagga Wagga region.
"Women from both teams patiently and carefully worked so that Anima became an apostolate within the CWLVWW by the end of 2021."
The Anima Women's Network provides a hub of communication and encouragement between women, from different age groups and in a variety of walks of life, involved in different Church movements and vocations.
It aims to enrich the lives of women by addressing the issues they face in their faith, families, relationships, workplaces and society, focusing on spiritual, pastoral, formative and relational matters.
One of its key formative elements is Anima Education, which was relaunched in May 2021 as a range of flexible courses accessible online for the first time, enabling people from around the country to participate.
Anima is also hosting a series of mini-retreats in Melbourne with the Dominican Sisters of St Cecilia, with the next one planned for February 8, 2023.
Details: www.animanetwork.org.
FULL STORY
Refreshed women's network grows through collaboration (By Matthew Biddle and Anna Krohn, The Bridge)