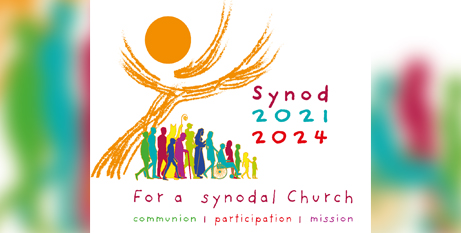 Hundreds of Australians have participated in group discernment on the Working Document for the Continental Stage for the Synod on Synodality, as the global process moves towards a series of regional gatherings. Source: ACBC Media Blog.
In October, people were invited to form groups to respond to the Working Document for the Continental Stage, which was seen as a "handing back" of the submissions received from around the world during the local consultation phase.
Submissions were open for a six-week period, closing last weekend.
Trudy Dantis, director of the National Centre for Pastoral Research and national coordinator for the Synod of Bishops process, said there was no real expectation of how many people would take up the invitation.
"Mindful of the many steps along this journey, as well as the long and important journey of the Plenary Council, there was a possibility that people would be suffering from 'consultation burnout'," Dr Dantis said.
"But with almost 80 groups, made up of about 700 people, it is clear that people in Australia remain engaged in these important conversations about how the People of God can 'walk together' as brothers and sisters in faith."
Similar initiatives are taking place around the world to prepare for gatherings by continent.
For Australia, there will be engagement between the four members of the Federation of Catholic Bishops Conferences of Oceania: Australia, New Zealand, Papua New Guinea/Solomon Islands and the Pacific.
Representatives from each of those four conferences and the Eastern Churches will meet in Melbourne next month to prepare a continental document for consideration during the Federation's assembly in Fiji in early February.
It will make Oceania the first continent or region of the world to reach the conclusion of its process, with other regional gatherings to take place later in February and in March.
Find out more about the Synod of Bishops process at: www.catholic.org.au/synodalchurch
FULL STORY
Hundreds participate in ongoing Synod of Bishops discernment (ACBC Media Blog)