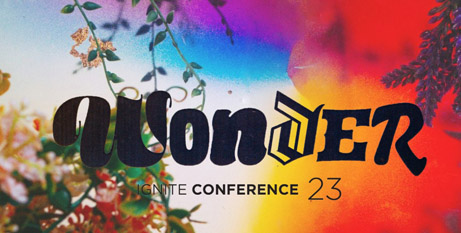 The Diocese of Broken Bay will host one of Australia's most powerful Catholic youth gatherings – the Ignite Conference – next September. Source: Ignite Conference.
The Ignite Conference will run from September 28 to October 1, 2023, and will be the third time it has been held in greater Sydney.
Breaking open the theme "Wonder", keynote speakers at Ignite Conference 23 include Fr Rob Galea, Sr Therese Mills MGL, Brendan Malone from New Zealand and Sam Clear of the Archdiocese of Hobart.
Broken Bay Bishop Anthony Randazzo said he was confident that Ignite "will be four days of engaging main sessions and workshops, life-changing encounters with the sacraments, dynamic music and powerful preaching".
"May the 2023 Ignite Sydney Conference be an opportunity which will bring new hope and life to our community of the Church, and for the World Youth Day pilgrims, may it provide opportunities for them to continue their faith journey here at home," he said.
This will be the third time the Ignite Conference will be hosted in two cities across Australia: Brisbane from September 21 to 24 at St Laurence's College, South Brisbane; and Sydney from September 28 to October 1 at the Catholic Precinct, Waitara, Diocese of Broken Bay.
The main sessions feature live worship from Emmanuel Worship, powerful preaching and life-changing encounters with God.
FULL STORY
Ignite Youth announces third Catholic Conference in Greater Sydney Ignite Conference, Sydney 2023 (Ignite Conference)