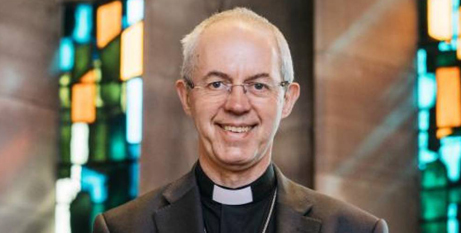 The Church of England has rejected calls to allow clergy to conduct same-sex marriages but is proposing that couples who married in a civil ceremony may have their union blessed in church. Source: Guardian Australia.
The Church released "historic plans" on Wednesday outlining a proposed way forward after decades of bitter and anguished division over sexuality. The proposal, endorsed by bishops this week, will be put to the Church of England's governing body, the General Synod, next month.
But the Church will not change its existing doctrine, that marriage can be only between a man and a woman. Blessings for civil marriages will be voluntary for clergy, allowing those theologically opposed to opt out.
Church of England bishops will also review the ban on clergy having same-sex civil marriages, and the requirement for clergy in same-sex relationships to be celibate.
Bishops will issue an apology later this week to LGBTQ+ people for the "rejection, exclusion and hostility" they have faced in churches and the impact this has had on their lives.
Justin Welby, the Archbishop of Canterbury, said: "I am under no illusions that what we are proposing today will appear to go too far for some and not nearly far enough for others, but it is my hope that what we have agreed will be received in a spirit of generosity, seeking the common good."
The Church of England is central to the wider Anglican communion, which represents more than 85 million people in over 165 countries.
FULL STORY
Church of England bishops refuse to back gay marriage (By Harriet Sherwood, The Guardian Australia)
RELATED COVERAGE
Church of England to allow blessings for same-sex marriages but will still prohibit gay marriage inside churches (ABC News)