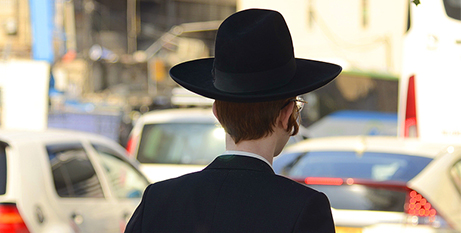 The number of anti-Semitic incidents recorded in Australia has jumped by more than 40 per cent in the past two years, with almost 300 cases of verbal abuse or assault reported between 2021 and 2022. Source: The Australian.
The Executive Council of Australian Jewry will today report 478 anti-Semitic incidents were recorded in 2022 when it releases its annual Report on anti-Semitism in Australia– a jump of 180 when compared with an eight-year average of 298.
The numbers represent a 41.9 per cent increase over the past two years, including a 35 per cent jump during the year ending September 30, 2021, and a further 6.9 per cent increase during the year ending September 30, 2022.
The disturbing figures include a 70 per cent jump in the display of anti-Semitic material, including posters, stickers, banners, clothing, flags and placards, and an 18 per cent jump in anti-Semitic graffiti incidents in 2022.
While a slight decrease in anti-Semitic verbal abuse was recorded, numbers remained well above the nine-year average of 105, with 138 logged for the year.
Physical assaults and messaging, however, dropped from eight in 2020 and 2021 to five in 2022 and 103 to 76, respectively.
The ECAJ also noted an increase in Nazi analogies being used in "mainstream society", including by political figures, which was evident during the Victorian election campaign when Daniel Andrews and his deputy, Jacinta Allen, refused to apologise for using the term Nazi to describe a political candidate.
Julie Nathan, ECAJ research director and author of the report, said these incidents were "the tip of the iceberg" as many such went unreported.
FULL STORY
Rise in anti-Semitic incidents 'tip of iceberg' (By Carly Douglas, The Australian)