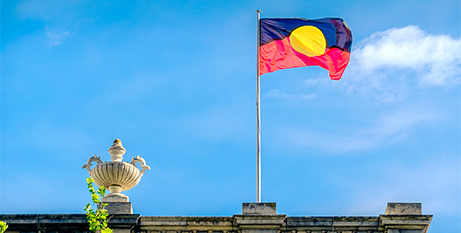 The Indigenous Voice to Parliament referendum is "poised on a knife edge" because voters may make up their minds far later in the campaign than at a standard election, a leading communications expert advising the government has warned. Source: The Guardian.
The comments come as key Liberal supporters of Indigenous constitutional change urge the Albanese Government to rethink its strategy on the Voice, warning the referendum is "dead" without a substantial increase in conservative support.
"People are being asked to form an opinion about a completely new idea, in an environment where we generally get our information from social media," said misinformation expert Ed Coper, director of social change agency Populares. "And social media isn't a very good place to get our political opinions from."
Social media platforms such as Facebook, Instagram and Snapchat are setting rules for political advertising for the referendum, the first in the social media age. Facebook has already removed ads from Advance Australia, a leading "No" campaigner, after they were deemed false by independent fact-checkers.
Senator Andrew Bragg, a Liberal moderate and one of the opposition's staunchest supporters of constitutional recognition, has urged a major change in the overall campaign itself.
"A lot of the campaigning seems focused on convincing Australians who are already voting 'Yes' … We need to convince Australians who are on the fence or planning to vote 'No'," he told the Uphold & Recognise conference on Tuesday.
Pointing to recent polling showing only 13 per cent of Liberal voters supported the change, he said "the Voice is dead" if those numbers did not change, and that winning the backing of conservatives "will be challenging but essential".
FULL STORY
Indigenous Voice adviser warns vote on knife edge as Liberals say referendum 'dead' without conservatives (By Josh Butler, The Guardian)