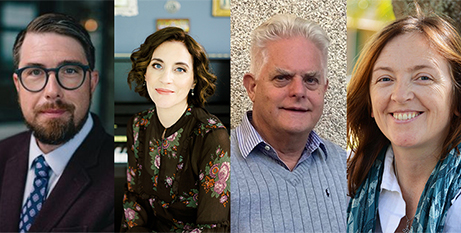 Its organisers say every person who sits in a pew on a Sunday could easily take something away from the National Liturgy and Music Conference, to be held in Brisbane from September 28 to 30. Source: The Catholic Leader.
The conference, themed Mystery and Mission: The Art of Liturgical Celebration, is the joint effort of the Australian Pastoral Musicians Network and the National Liturgical Council of the Australian Catholic Bishops Conference.
NLC chair Clare Schwantes said that while there was undoubtedly a sense of personal encounter in the liturgy, "the assembly gathers not for private prayer and meditation but to participate in corporate worship – it is a communal action".
"While people learn about the liturgy by participating in it, formation that equips people to grow in knowledge and understanding of the liturgy is vital if they are to participate fully," she said.
"The need for this formation has recently been emphasised by Pope Francis and by Australia's Plenary Council, and the conference aims to directly address this.
"After some years of not being able to gather, this offers a wonderful opportunity to benefit from the expertise of liturgists, liturgical musicians and educators, and to build networks with people from around the country."
APMN chair Michael Mangan said the conference intended to broaden perspectives and "foster cross-pollination between pastoral musicians, liturgists, clergy and lay liturgical ministers".
There would be streams for teachers, musicians and liturgists although some of these would intersect, with the result that attendees would be inspired to go out and live the mission of the Church.
Keynote speakers will include Professor Timothy O'Malley and Catholic composer Sarah Hart, both from the United States, and local theologians Fr Tom Elich and associate professor Sr Maeve Heaney.
Details: https://mysteryandmission.com.au/
FULL STORY
National Liturgy and Music Conference coming to Brisbane in September (By Joe Higgins, The Catholic Leader)