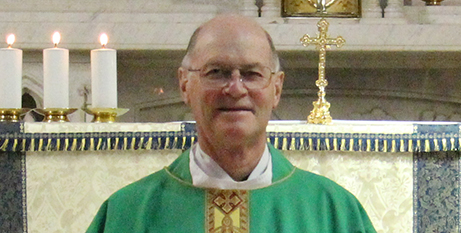 Armidale's College of Consultors has elected Msgr Edward Wilkes as diocesan administrator to lead the regional New South Wales diocese following Bishop Michael Kennedy's installation as the Bishop of Maitland-Newcastle.
Bishop Kennedy was ordained the 10th Bishop of Armidale on February 9 at Sts Mary & Joseph's Cathedral, Armidale.
Pope Francis appointed Bishop Kennedy the ninth bishop of Maitland-Newcastle Diocese on February 2 and he was installed in his new diocese on Friday, leaving the seat of Armidale vacant.
The diocese's College of Consultors met yesterday and elected Msgr Wilkes as the Diocesan Administrator in accordance with Canons 416-430.
As Diocesan Administrator, Msgr Wilkes will lead the diocese during the period until the ordination and installation of the 11th Bishop of Armidale.
Msgr Wilkes was the diocese's vicar general under Bishop Kennedy. He is the parish priest of St Joseph's parish in Uralla and parish administrator of St Patrick's Parish, Walcha.
He will continue in these pastoral roles while undertaking the duties of diocesan administrator.
FULL STORY
Election of Diocesan Administrator (Armidale Diocese)