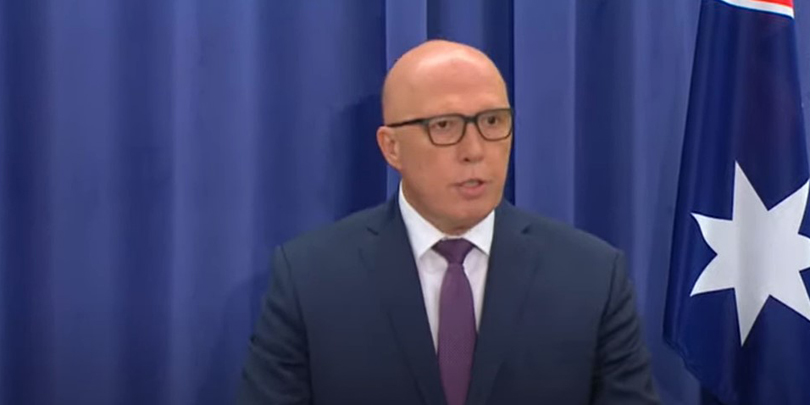 Opposition Leader Peter Dutton will actively campaign against the Indigenous Voice to Parliament and has bound his frontbench to reject Anthony Albanese's proposed model, prompting the Prime Minister to concede a Yes victory has been made more difficult. Source: The Australian.
Following a special two-hour Liberal party room meeting in ­Parliament House on Wednesday, which was called in the wake of the disastrous Aston by-election loss, the party endorsed constitutional recognition of Indigenous Australians but opposed the Government's proposal to enshrine a national voice in the Constitution.
Instead, Liberals will advocate for regional and local voices to be established by legislation.
No referendum has succeeded in Australia without bipartisan support.
While backbenchers will be free to vote and campaign as they wish, Tasmanian Liberal Bridget Archer was the only MP to publicly and directly oppose the position, saying it had tested her faith in the party.
The Opposition Leader warned that the Government's constitutional amendment and "Canberra voice" risked overreaching and being bogged down in the High Court.
Even if the Liberal Party opposes the constitutional amendment and referendum question voted on by parliament, it will wave through the Government's Constitution Alteration (Aboriginal and Torres Strait Islander Voice) Bill – which contains the question and amendment wording – so that Australians can have their say at a referendum.
Mr Albanese accused the Liberals of trying to reduce the voice to a "whisper" but acknowledged the lack of bipartisanship would make it more difficult for a referendum to succeed.
FULL STORY
Liberal party's rejection of the Indigenous voice to parliament will force Anthony Albanese to make history (By Rosie Lewis, The Australian)