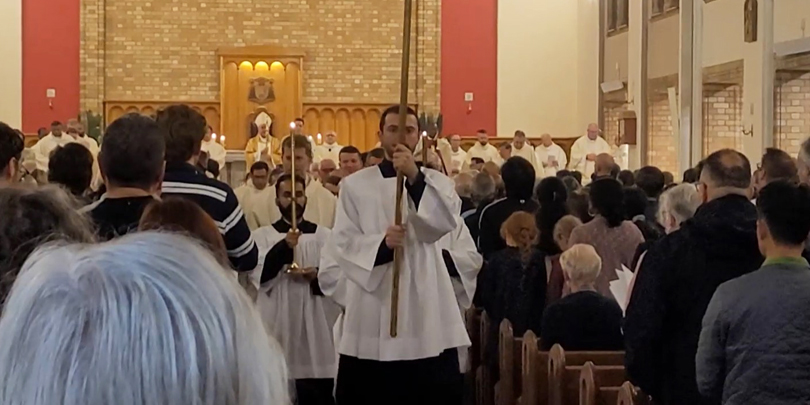 Churches will be packed this Easter, according to Christian leaders who believe the demise of religion has been exaggerated. Source: Canberra Times.
After the last census in 2021, much was made of the finding that for the first time less than half of Australians identified as Christian (though Christianity remained the nation's most common religion, declared by 44 per cent of people).
Meanwhile, the number of Australians who said they had no religion rose to 39 per cent in 2021 compared with 30 per cent in 2016.
But the Reverend David McLennan of Canberra's St John's Church in Reid believes the apparent decline in religion was not as steep as it appeared because some people who had stopped ticking the Christian box in recent censuses hadn't been very devout anyway.
But, he said, there was a realisation that if churches didn't make an effort to connect to a new generation, that the negative trends would continue.
Catholic parishes have received hope from a different direction: an influx of migrants, particularly from countries with large Catholic populations in South America or the Philippines.
"If you go to the outer suburbs, you will find that to be the case," Father Tony Percy said. His church in Queanbeyan would have an "enormous crowd" on Good Friday and Easter Sunday.
The Catholic Church's latest profile of the Archdiocese of Canberra and Goulburn (albeit done in 2016) shows growing numbers of those "born overseas in non-English-speaking countries" and of those "who speak a language other than English at home".
FULL STORY
Migrants give new hope to Canberra churches at Easter (By Steve Evans, The Canberra Times)