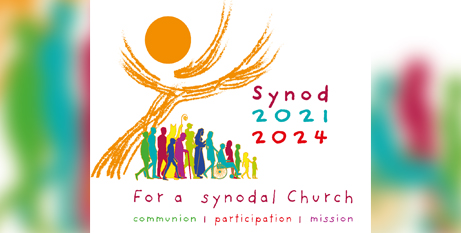 A committee of 22 people, including two Australians, this week kicked off the writing process for the Synod on Synodality's working document that will be the blueprint for discussions during the meeting of bishops in October. Source: CNA.
According to a statement from the General Secretariat of the Synod of Bishops on April 12, a "group of experts from five continents" is meeting at the Vatican until April 19 "with the aim of starting the reflection that will lead at a later stage to the drafting of the Instrumentum Laboris, the working document for the first session of the XVI Ordinary General Assembly of the Synod of Bishops."
The Instrumentum Laboris, Latin for "working document," frames the discussions of the Synod of Bishops. During a synod, bishops make comments and observations on the working document and meet in small discussion groups to propose changes to the text or to suggest new texts and additional areas for consideration.
To begin drafting the working document, the group of experts will meet behind closed doors to discuss the continental stage of the Synod on Synodality as a whole and analyse the seven final documents submitted by each of the regional assemblies. The committee's analysis will "highlight tensions and priorities to be studied in depth during the October assembly".
The Vatican published the names of the 22 people who will contribute to the first stage of the writing process of this document. Among them are Perth Archbishop Timothy Costelloe SDB and Australian Professor Susan Pascoe.
At the end of the weeklong meeting to begin drafting the synod working document, the Vatican will host a press conference on April 20.
Once the Instrumentum Laboris is published, bishops will have months to review the document before the first assembly from October 4-29.
FULL STORY
Committee begins writing Synod on Synodality working document behind closed doors (By Courtney Mares, CNA)