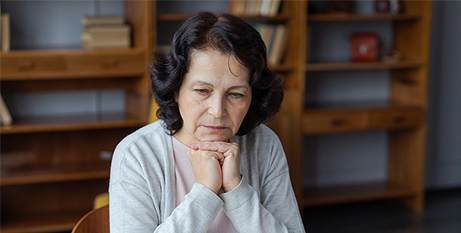 Older recipients of JobSeeker look set to receive higher welfare payments than their younger counterparts, with the Federal Budget expected to increase payments for 227,000 Australians. Source: 7News.
Next week's Budget will include an increase in the base rate of JobSeeker for people aged 55 and above, 7News reported.
The boost would deliver on Treasurer Jim Chalmers' central promise that an increase "will be focused on the most vulnerable".
Finance Minister Katy Gallagher earlier committed to a "significant improvement" to the bottom line in the Budget.
Asked if the rate of JobSeeker would be lifted, Senator Gallagher said on Sunday the Budget would contain "ongoing" investments to help people with cost-of-living pressures, in addition to one-off measures.
About 227,000 JobSeeker recipients are 55 and over – the highest number of any age group – and are the group most likely to be long-term unemployed, meaning they have been without a job for five years or more. The majority of this group are women.
Senior sources told 7News the increase will be modest – not the $100 per week that advocates are seeking but what the Budget can afford. Further increases will be considered in future Budgets as financial conditions allow.
The change is unlikely to satisfy Raise the Rate campaigners, who have pushed the Government to bring payments above the poverty line.
An open letter to the Prime Minister – signed by more than 300 politicians, Catholic and community advocates and prominent Australians – last week called for an increase to be included in the Budget to support Australians in need.
FULL STORY
Major change coming to JobSeeker payments for 227,000 recipients as Federal Budget includes boost for older Australians (7News)
RELATED COVERAGE
The federal government will reportedly increase the JobSeeker rate for older Australians (News.com.au)