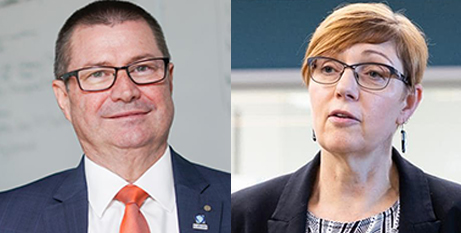 Calvary wants to recommence negotiations with the ACT Government over the future of its Canberra public hospital as legislation to forcibly acquire the hospital is expected to pass next week. Source: Canberra Times.
The organisation is considering its legal options in relation to the acquisition but is pursuing further negotiations with the Government.
Calvary has indicated it would consider options around both continuing to provide services at the hospital or around compensation.
Legislation is expected to pass the territory's Parliament next week and the hospital will be officially taken over by Canberra Health Services on July 3.
Health Minister Rachel Stephen-Smith met with Calvary national chief executive Martin Bowles last Thursday and Calvary said it did not receive any meaningful options for resolving negotiations.
"We remain hopeful the ACT Government will give this matter appropriate consideration and provide options beyond the legislation. Our people deserve this," Mr Bowles said.
"This legislation could be enacted as early as next Wednesday and yet we seem to be at an impasse with the ACT Government choosing to double down on its proposed legislation filled with draconian measures.
Ms Stephen-Smith said yesterday the Government was unable to reach an agreement with Calvary and it was an urgent matter for the Government so it could start planning for a new $1 billion hospital.
The call from Calvary to continue negotiations followed a similar call from Canberra and Goulburn Archbishop Christopher Prowse, who last week said he wanted to restart negotiations.
Ms Stephen-Smith met with Archbishop Prowse yesterday. She described the meeting as "cordial". She said she told the Archbishop the decision to acquire Calvary was not due to religious reasons.
FULL STORY
Calvary calls on ACT government to continue negotiations over Bruce public hospital (By Lucy Bladen, Canberra Times)
RELATED COVERAGE
Archbishop Christopher Prowse warns ACT Calvary Hospital takeover sets 'precedent' for other states (The Australian)
Calvary takeover is only the latest public attack on religion, writes Canberra Archbishop Christopher Prowse (The Australian)