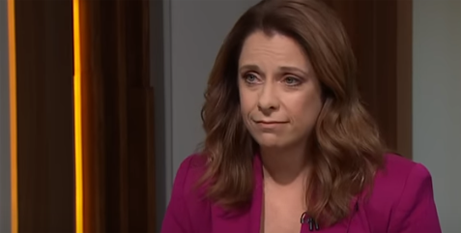 Aged Care Minister Anika Wells says the federal government has a "genuine duty to deliberate" a levy on taxpayers to help fund a better aged care system. Source: AFR.
The Aged Care Minister says two decades of inaction have left the Government in a position where all options to fund higher standards of aged care are on the table, including a Medicare-style levy.
"We need to have an honest, responsible and mature discussion about what aged care is going to look like in this country," Ms Wells told ABC News on Sunday.
She said governments had failed to act on the future viability of the aged care sector for about 20 years.
Last week, Ms Wells used an address at the National Press Club to float the idea of a taxpayer levy to fund improvements to the sector.
The new aged care taskforce, chaired by Ms Wells, will consider the funding instrument recommended by the royal commission inquiry into the sector.
But an aged care levy was not a Labor election policy, and the Opposition has labelled the suggestion a "lazy" way to fund improvements in the sector.
Ms Wells said older Australians wanted higher quality aged care but it wasn't available.
There should also be a safety net for people without means to have some options when it comes to their care, she said.
FULL STORY
Aged care levy possible after decades of policy neglect (By Poppy Johnston, The Australian Financial Review)
RELATED COVERAGE
Genuine duty to deliberate': Minister says government open to aged care levy as part of solution to sector's funding crisis (Sky News)