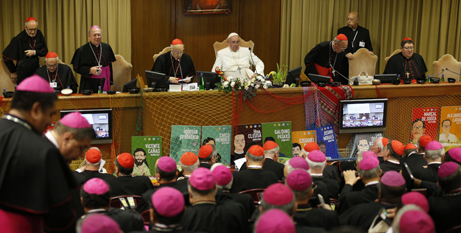 Pope Francis has appointed more than 450 participants, including religious men and women and laypeople from around the world, to attend the Synod of Bishops on Synodality, with the first session this October. Source: CNS.
And that list is not complete, Cardinal Mario Grech, secretary-general of the Synod of Bishops, told reporters at a Vatican news conference on Friday. More names will be added to the list of non-voting members, such as experts and representatives of non-Catholic Christian communities, he said.
For now, the list of voting members is complete, numbering 363 cardinals, bishops, priests, religious and lay men and women — a first in the history of the synod. Pope Francis made significant changes to who can be a voting member of the synod on synodality and he gave women the right to vote in the synod.
Out of the 364 members who can vote, which includes the pope, 54 are women — either lay or religious; the number of cardinals appointed as members also is 54.
More than a quarter of all the voting members, that is 26.4 per cent, are not bishops, according to the 21-page list of the appointments released on Friday by the Vatican.
Those the pope appointed to take part in the October 4-29 synod include 169 cardinals or bishops representing national bishops' conferences; 20 cardinals or bishops representing Eastern Catholic churches; five cardinals or bishops representing regional federations of bishops' conferences; and 20 heads of Vatican dicasteries, which includes one layman, Paolo Ruffini, prefect of the Dicastery for Communication.
The pope also appointed five religious men and five religious women to represent the International Union of Superiors General and the Union of Superiors General.
There are an additional 50 papally appointed members, the majority of whom are cardinals and bishops, but they include 11 priests, religious and 1 layman and 1 laywoman.
Another novelty is a large group of non-bishop voting members who represent the "continental assemblies" and are named "witnesses of the synodal process."
The theme of the synod is: "For a Synodal Church: Communion, Participation and Mission," and synod members will be called upon to continue to carry forward a "process of spiritual discernment" that was begun in 2021 and continue with a second synod assembly in 2024.
FULL STORY
Pope appoints hundreds to attend Synod of Bishops on Synodality (By Carol Glatz, CNS)
RELATED COVERAGE
Synod on Synodality: Vatican publishes full list of participants (CNA)