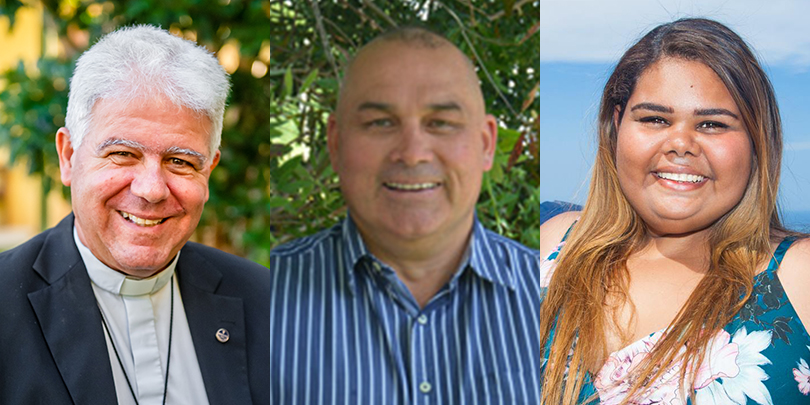 Five Aboriginal and Torres Strait Islander people will attend an international Catholic gathering in Washington D.C. next week, along with indigenous people from the United States, Canada and New Zealand. Source: ACBC Media Blog.
The Australian delegation will take part in the International Conference on Catholic Indigenous, which had originally been scheduled for 2020 but was postponed due to COVID-19 travel restrictions that year.
Darwin Bishop Charles Gauci, chair of the Bishops Commission for Relations with Aboriginal and Torres Strait Islander peoples, is representing the Australian Catholic Bishops Conference at the meeting.
"Years in the making, there is a great excitement as we prepare to come together to discuss the faith that we share in the context of each of our own countries and circumstances," Bishop Gauci said.
"This will be a chance to reflect on how the Church has engaged and continues to engage with the original inhabitants of these four countries and find ways forward in what have sometimes been difficult relationships.
"We all need to continue learning and discerning, guided by the wisdom and the amazing love of the Holy Spirit."
Sabrina Stevens, who serves as the youth representative on the National Aboriginal and Torres Strait Islander Catholic Council (NATSICC), is among the five Indigenous Australians who will attend the conference.
"The Aboriginal and Torres Strait Islander community, and our Catholic community, is growing and it is younger than the overall Australian population," Ms Stevens said.
"It is a privilege to bring the voice of Australia's young First Peoples to this event and to share our hopes and our dreams, but also our challenges."
NATSICC chair John Lochowiak said he expects the Australian delegates will be able to share their own wisdom, but also learn from participants from other countries.
Other Australian participants who will be attending the gathering are Doreen Flanders and Shirley Quaresimin, assisted by her daughter Andrea Lewis.
FULL STORY
Australian delegation set to participate in indigenous conference (ACBC Media Blog)