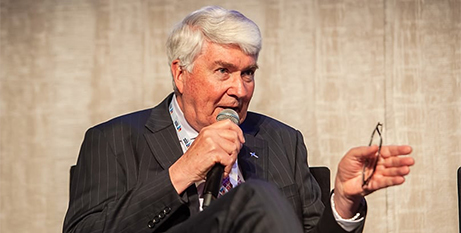 Indigenous Voice to Parliament supporter Fr Frank Brennan SJ says the referendum has "created a hell of a mess" and sent race relations in Australia backwards. Source: The Australian.
Hitting out at three "serious missteps" by the Albanese Government, Fr Brennan said the lack of a bipartisan process following last year's Garma festival, failing to release draft Voice legislation and Prime Minister Anthony Albanese hand-picking 21 Indigenous leaders for the Government's referendum working group had harmed constitutional recognition and reconciliation.
"These three fundamental errors by Government have put us so far behind the eight-ball, not only in terms of constitutional recognition but in terms of bringing the country together. That's what we wanted to do with this and I think we're blowing it," the Jesuit lawyer told 2GB radio.
Despite being scathing of the Government's referendum process, Fr Brennan said he was voting Yes because a standoff between the major parties and Indigenous leaders on constitutional recognition had gone on for too long.
"I think it's a hell of a mess but I think to vote No and to have it come up as No we're going to have the matter still unresolved and we're going to have the situation – we don't know where in a year or five years' time – we'll get things any better," he said.
"The other reason is this: we've got all sorts of advisory bodies to government aimed at closing the gap. We've now had a full year where all of those things have been trashed, as if to say they don't work.
"And so, trying to get them to work again, whether it be the Coalition of Peaks or NACCHO in the health area or whatever, all we've heard is those people being told 'look you don't work, we don't listen to you, you don't say the right things'. So how do we get something and start again? And I say vote Yes."
FULL STORY
Frank Brennan says Indigenous voice to parliament referendum has 'sent race relations backwards' (By Rosie Lewis, The Australian)
RELATED COVERAGE
Catholic Religious support First Nations People through a constitutionally enshrined Voice (CRA)