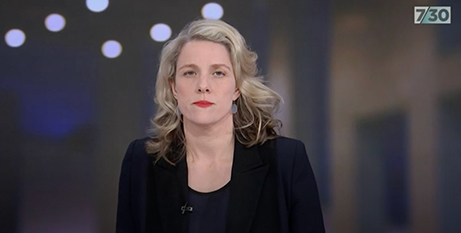 Asylum-seekers will face a stronger regime to decide their claims to stay in Australia under a dramatic shift in federal policy to act on concerns that some migrants are working for up to 11 years while waiting for their cases to be decided. Source: Sydney Morning Herald.
The new measures are part of the Government's formal response to the Rapid Review into the Exploitation of Australia's Visa System, conducted by former Victoria Police chief commissioner Christine Nixon.
The measure aim to stem a rise in false asylum claims in a system the Albanese Government says is "dysfunctional" and harming genuine refugees, with Labor blaming Opposition Leader Peter Dutton for allowing the surge when he was responsible for border protection.
Mr Dutton accused Labor of letting 105,000 asylum-seekers into the country since it took office and described Prime Minister Anthony Albanese as "weak as water" on border policy, escalating the political brawl on migration and population ahead of the next election.
But experts dismissed the Opposition Leader's key claim by noting that the Coalition had overseen the increase in asylum-seekers in Australia to 94,260 over nine years to May last year, while another 10,416 arrived under Labor.
The new plan includes $159 million for three initiatives that aim to speed up decisions in the hope of removing the incentive for migrants to lodge an asylum-seeker claim in the knowledge they can work while they wait for the outcome.
"The problem is that the real victims of the abuse of this protection visa claim system are people who are genuine refugees – they are being forced to wait in a queue behind a bunch of people who don't have a meritorious claim," Home Affairs Minister Clare O'Neil said.
FULL STORY
Labor takes on Dutton with plan to stem false asylum-seeker claims (By David Crowe, Sydney Morning Herald)
RELATED COVERAGE
Home Affairs Minister Clare O'Neil says Liberal predecessor Peter Dutton starved immigration system (ABC News)