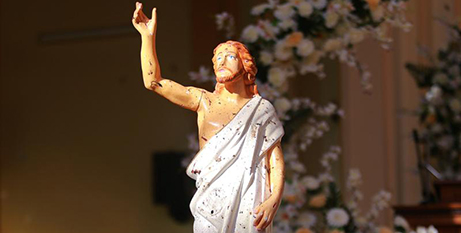 The Catholic Bishops' Conference of Sri Lanka has criticised the country's president for suggesting there is a rift in Church leadership over an international probe into the 2019 Easter Sunday bombings that claimed 269 lives. Source: UCA News.
During an interview with German broadcaster Deutsche Welle on October 3, President Ranil Wickremesinghe ruled out an international probe into the simultaneous bombings that ripped through two Catholic churches and three luxury hotels, also killing 45 foreigners from 14 countries and hurting more than 500 people.
Mr Wickremesinghe said he was "only dealing with the bishops' conference" and not with Cardinal Malcolm Ranjith of Colombo, who has been demanding an international probe.
Conference president Bishop Harold Anthony Perera said that Cardinal Ranjith and the bishops were united on the issue.
All decisions are collectively made with the approval of all bishops, Bishop Perera said in an article in a Sinhala language Catholic publication in its October 8 edition.
"The recommendations made by the two commissions and a parliamentary special committee have not been implemented so far," Bishop Perera said.
It is better investigations "should be conducted under the supervision of an independent international investigation team," he added.
Currently, the bombings are attributed to the local Islamist extremist group National Thowheed Jama'ath, linked to the Islamic State.
Cardinal Ranjith has been vocal in criticising the government over the tardy progress in the probe.
The 75-year-old cardinal, who earlier headed the bishops' conference, has insisted on an international probe.
FULL STORY
Sri Lankan bishops slam president on Easter bombings probe (UCA News)