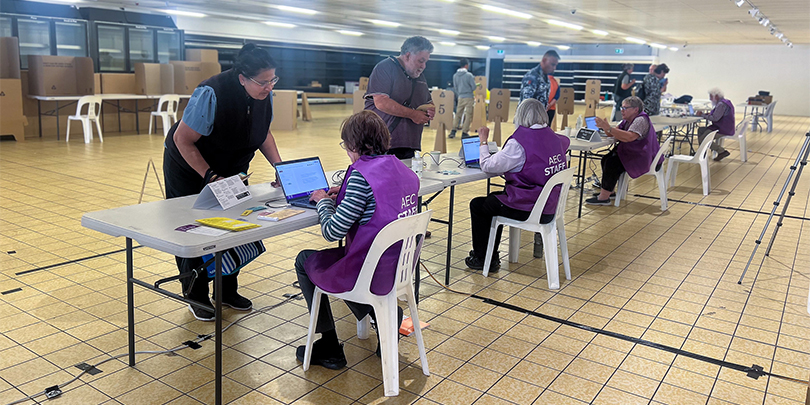 The Yes and No camps are gearing up for the final full day of campaigning before Australians cast their votes tomorrow on the Indigenous Voice to Parliament referendum. Source: Canberra Times.
Prime Minister Anthony Albanese will make a mad dash across the country with appearances scheduled in South Australia, Tasmania and New South Wales.
Speaking to reporters in Perth yesterday, Mr Albanese said he hoped Australians would rise to the occasion.
"It would be most unfortunate if we miss this once-in-a-generation opportunity to advance reconciliation" he said.
"We're a generous people and this is a very modest request from the First Australians for recognition and to be listened to."
On Saturday, Australians will decide whether to change the constitution to recognise Indigenous people and enshrine an advisory body called the voice.
For the proposal to pass, a majority of all Australians and a majority in at least four of the six states need to support the change.
But things aren't looking great for the Yes campaign.
A YouGov survey of 1519 voters published yesterday revealed 56 per cent of respondents would vote No, up three points from the previous poll.
Casting her pre-poll vote in Alice Springs on Thursday, No campaign leader and opposition spokeswoman for Indigenous Australians Jacinta Nampijinpa Price said Aboriginal people did not want to be reliant on the Government.
"As it stands, socialism is what has destroyed the (Northern) Territory and is what continues to destroy the Territory, which is why you get large groups of people gathering to push for a Yes vote in this community," she told Sky News.
FULL STORY
Campaigns make final sprint on eve of voice vote (By Kat Wong, AAP via Canberra Times)