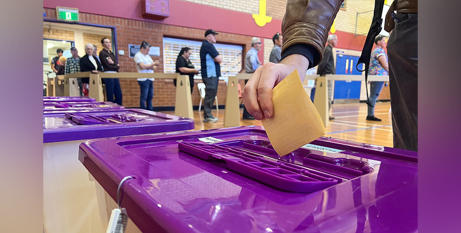 Prime Minister Anthony Albanese has vowed to forge a new way to close the gap in life outcomes between Indigenous and non-Indigenous Australians after voters resoundingly rejected enshrining a Voice to Parliament in the Constitution. Source: ABC News.
A majority of voters and all states voted No to changing the constitution at Saturday's referendum, which was Australia's first in more than two decades.
The ACT, which is only included in the popular vote, was the only jurisdiction to vote Yes.
"Tonight is not the end of the road and is certainly not the end of our efforts to bring people together," Mr Albanese said on Saturday night.
"The issues we sought to address have not gone away and neither have the people of goodwill and good heart, who want to address them and address them we will."
The Voice to Parliament would have been an advisory body with no power of veto but permanently enshrined in the constitution, meaning a future government of the day could not abolish it without holding another referendum.
Indigenous Australians Minister Linda Burney said the Government would announce in the coming months renewed commitments to close the gap between Indigenous and non-Indigenous people, which includes life expectancy, education and the rates of suicide and disease.
Opposition Leader Peter Dutton and Coalition Indigenous Australians spokeswoman Jacinta Nampijinpa Price, who actively campaigned against the referendum, celebrated the result, insisting the vote should have never happened.
Some Indigenous leaders in the Yes campaign have called a week of silence across the country, to grieve and reflect on the outcome of the referendum.
FULL STORY
Anthony Albanese calls for unity after Australians resoundingly vote down Indigenous Voice to Parliament referendum (By Brett Worthington, ABC News)
RELATED COVERAGE
Voice referendum: Truth-telling for Albanese as voters deliver defeat (The Australian)
Raising their voices: What the No vote means for an Indigenous community (The Age)
Indigenous advocates mourn loss of the Voice (SBS News)