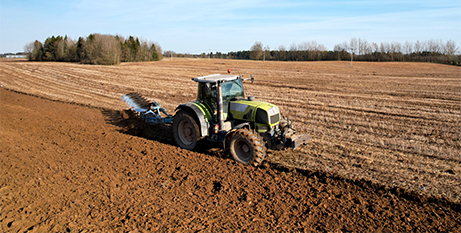 More than 70,000 English and Welsh Catholics, including 18 bishops, are calling on the World Bank to protect the right to seeds for farmers around the world. Source: Crux.
The English Catholic aid group CAFOD has written to the international group calling for small farmers to be allowed to use their own varieties of seeds, a right that is restricted by large seed companies that dominate much of the seed market.
Through its "Fix the Food System" campaign, CAFOD pointed out that new seed laws have been insisted on by the World Bank in exchange for financial support, yet these laws prevent farmers from sharing seeds as they have done for generations and instead force them to buy seeds from big agricultural businesses.
Andrea Speranza, CAFOD's Campaigns Manager, said the grain variety is especially important with a changing environment.
"Seed diversity is vital in the era of climate change," she said.
"When farmers are in control of their own seeds, they can retain a wide diversity of seeds that allow them to adapt what and how they grow in response to rapidly changing conditions. But when big seed companies dominate the market, it drastically reduces the diversity of seeds on offer as they are focused on selling a small range of the most profitable crops," she continued.
CAFOD's food campaign is also urging the UK government to protect the right of farmers around the world to use their seeds.
"Seeds are life. They are the very foundation for farmers to produce the food that feeds us all," the charity said.
Ms Speranza said the issue isn't just political, but also religious, and especially important for Catholics.
"When we come together as Catholics, we can send a clear message that food should not be treated as a mere commodity, and that the rights of farmers' who are responsible for producing our food must be protected," she said.
FULL STORY
UK Catholics urges World Bank to protect farmers against big agribusiness firms (By Charles Collins, Crux)