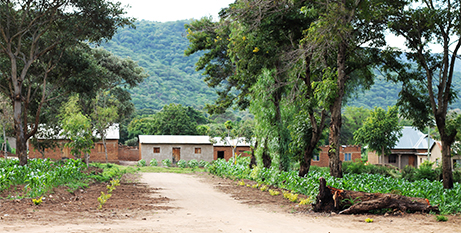 A remote Tanzanian hospital will receive its first modern anaesthetic and haematology analyser machine, thanks to a unique collaboration between health and education experts at Australian Catholic University and charity organisation A Passionist Heart Foundation.
Itololo Hospital and Community Health Service serves more than 7500 adults and children living in remote and disadvantaged villages in the Dodoma Region of Tanzania.
Administered by the Passionist Congregation, an international Catholic religious order, IHCHS is formally recognised as a private hospital by the Tanzanian government with plans to open a designated women and children's ward to help tackle the nation's high maternal mortality rates.
However, the cost of basic medical equipment means the hospital has been without a consistently workable anaesthetic machine and haematology analyser, instruments that are essential for safe pregnancies and performing emergency caesarean sections.
A $60,000 donation made possible through a collaboration between health and education experts at ACU and A Passionist Heart Foundation, which supports the work of the Passionists in developing nations, means the hospital could save more lives into the future.
The donation will give the hospital access to essential lifesaving machines that could reduce the high maternal mortality rate among women and children living in Itololo, and its surrounding communities in Tanzania.
According to the World Health Organisation, the Republic of Tanzania recorded 5400 maternal deaths in 2020, 400 times more than Australia and New Zealand's.
FULL STORY
ACU experts work with charity to save women and children in remote Tanzania (ACU)
Itololo Project (A Passionist Heart Foundation)