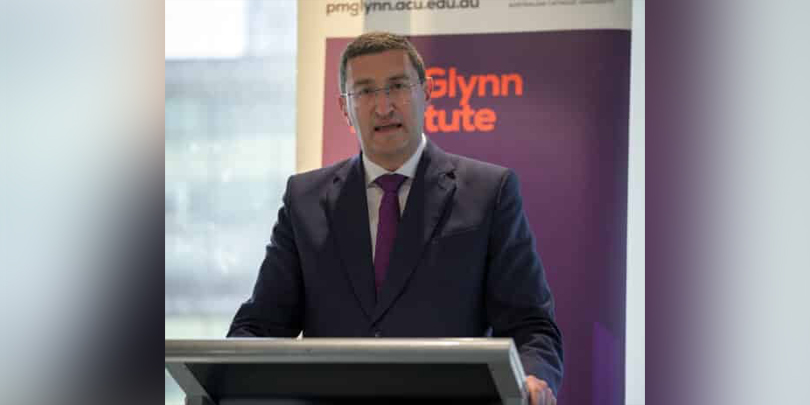 Liberal MP Julian Leeser has urged Australia's Catholics to be a stronger voice in public life and not underestimate their influence for good. Source: The Catholic Weekly.
Delivering the 2023 Greg Craven Lecture on Ethics and Politics at the Australian Catholic University's Melbourne campus on October 11, the federal MP for Berowra, who is Jewish, said that "as a sympathetic outsider" he had noticed that the Church seemed reluctant at times to engage in public debate and discourse.
"Australia needs Catholic voices," he said.
"The Catholic Church is one of the few institutions in our national life that has adherents from every ethnic background, every socio-economic group, every point on the political spectrum. It has the potential to be the great intermediary in our national life.
"The Church is an institution which changes lives for the better, bringing the light of faith and hope into the lives of millions.
"And it impacts Australians of every faith and none through its missions – in health, ageing, education, disability and across so many fields.
"Sometimes I think the Church underrates its own strength and doesn't see the unique contribution it can make to Australia and that Australia is better for it making."
Melbourne Archbishop Peter A Comensoli and former Archbishop Denis Hart attended the lecture at ACU's Melbourne campus along with ACU Chancellor Martin Daubney, Pro-Chancellor Virginia Bourke, Vice Chancellor Professor Zlatko Skrbis, Emeritus Professor Greg Craven and Anne Craven.
ACU's PM Glynn Institute established the Craven Lecture in 2022 to honour the contribution Emeritus Professor Greg Craven made both to ACU as Vice-Chancellor and President (2008-21), and to public intellectual life as a prominent contributor to public debate.
FULL STORY
Julian Leeser MP: Catholic Church can be 'great intermediary' of Australian life (By Marilyn Rodrigues, The Catholic Weekly)