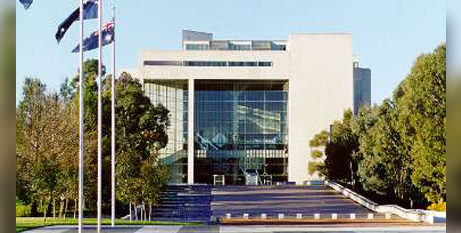 A High Court bid launched by the Catholic Church is set to have far-reaching consequences for personal injury claims in Victoria. Source: Herald Sun.
A legal challenge is seeking to block the parents, siblings, friends and families of abuse victims from suing for damages. If successful it would prohibit "secondary" victims from seeking damages against a range of organisations for psychological injury.
They could include the state government, WorkSafe, the Transport Accident Commission, schools, clubs, kinders, religious organisations and social and cultural groups.
The case centres on a claim brought by the father of a dead former choirboy who claims his son was assaulted by Cardinal George Pell.
Cardinal Pell was convicted, then acquitted, of abusing the choirboy now at the centre of this landmark case. The former choirboy died of a heroin overdose in 2014 having never disclosed allegations of abuse to his parents or authorities.
The choirboy's father is seeking damages for mental harm suffered as a result of being informed of the alleged abuse of his late son and by reason of his son's death.
In a decision upheld on appeal, Victoria's Supreme Court has ruled the claim can proceed. Legal experts say the ruling "opened the floodgates" to a range of actions that could now be brought by secondary victims of abuse.
The High Court has been asked to overturn the ruling.
"In light of the large number of potential defendants to which the Act may apply, there is substantial public interest in clarifying which plaintiffs are within the scope of the Act's operation," Church lawyers said in an application for special leave to appeal.
The case is being headed by barrister Bret Walker SC, who successfully prosecuted Cardinal Pell's own High Court appeal at which his convictions for child sexual abuse were quashed.
FULL STORY
If successful, a legal challenge would prohibit 'secondary' victims from seeking damages against a range of organisations for psychological injury (By Shannon Deery, Herald Sun)