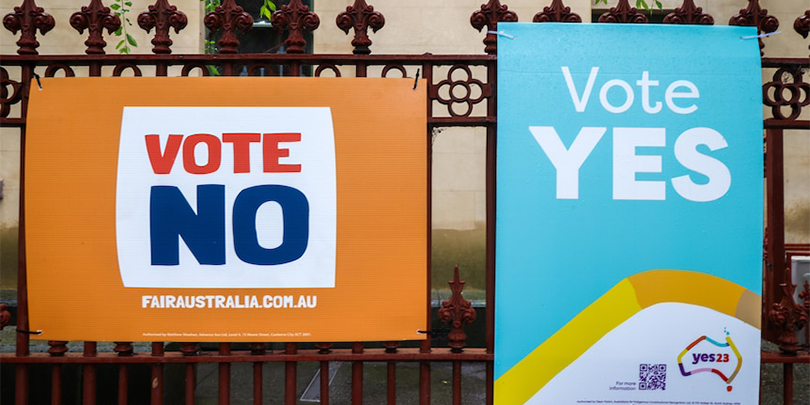 The meaning and consequences of Australia's rejection of the Indigenous Voice to Parliament referendum is now up for debate, writes Australian Catholic University's Joel Hodge. Source: Eureka Street. 
This debate may be as crucial as the referendum debate itself to determining the future of reconciliation and what it means to be Australian in the 21st century.
It is important to start by acknowledging that there is much hurt and pain at the result. Some will feel rejected and angry. I share in the disappointment at the result. However, we must be careful not to overreact based on such disappointment.
The worst reaction would be to argue that Australia is a nation of racists and that Indigenous peoples now need more radical solutions. This would be a disastrous outcome that betrays the work of reconciliation over the past 50 years.
This interpretation is also ideological, not empirically-based, and seeks to avoid deeper scrutiny of the result that might challenge the assumptions that led to this failed referendum. In particular, it avoids the glaring question: how could the country have shifted so substantially from initial polls of over 70 per cent in favour of altering the Constitution to recognise Indigenous people through the creation of an Indigenous advisory body (the Voice to parliament) to a final result of only 40 per cent?
There is still substantial support for reconciliation and recognition of Indigenous peoples in Australia – though it was fractured by a problematic proposal and campaign. Thus, clear, evidence-based explanations for the result are needed for the reconciliation movement to move forward, while acknowledging the pain of the outcome.
The result is primarily a message to the political class: the majority of Australians will not accept changes to the Constitution that are unclear, lack bipartisanship and provoke divisions. While this should have been clear from past referenda, it has now been starkly reaffirmed.
Joel Hodge is a lecturer in theology at the Australian Catholic University.
FULL STORY
Why did the referendum fail? (Eureka Street)
RELATED COVERAGE
Room must be made at the table for other Indigenous voices (The Australian)