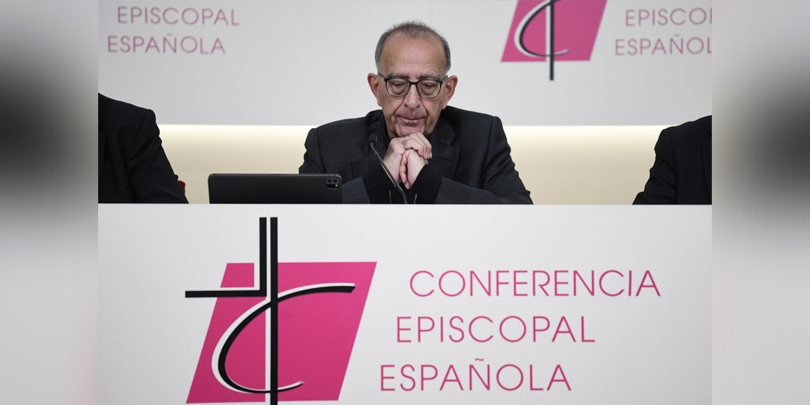 Spain's Catholic bishops have apologised for sexual abuses committed by Church members but have dismissed as a "lie" media interpretations of a report by Spain's ombudsman that said there were hundreds of thousands of Church-related victims. Source: NCR Online.
"I reiterate the petition for pardon to the victims for this pain," the president of the Bishops Conference, Cardinal Juan José Omella, told a press briefing yesterday.
He added that the Church would continue working "together on the comprehensive reparation of the victims, on supporting them and deepening the path to their protection and, above all, the prevention of abuse".
The bishops said the Church would contribute to any economic reparation program once it included all victims of child sexual abuse, not just those abused within the Church itself.
The briefing was called to evaluate the ombudsman's report released on Friday that said the Church's response had often been to minimise, if not deny, the problem.
The report acknowledged that the Church had taken steps to address both abuse by priests and efforts to cover up the scandal, but said they were not enough.
Included in the report was a survey based on 8000 responses that found that 1.13 per cent of the Spanish adults questioned said they were abused as children, either by priests or lay members of the Church. The poll said 0.6 per cent identified their abusers as clergy members.
Ombudsman Ángel Gabilondo did not extrapolate from the survey but given that Spain's adult population stands close to 39 million, 1.13 per cent would mean some 440,000 minors could have been sexually abused by Church-related individuals in recent decades.
Cardinal Omella said the media's extrapolation of the survey results "does not correspond to the truth". The Church maintained that going by the survey's figures, some 4 million Spaniards, or 11.7 per cent of the adult population, may have been abused as minors in all, a figure it considered to be "barbaric," suggesting it was not credible.
FULL STORY
Spain's bishops apologise for sex abuses but dispute the estimated number of victims in report (NCR Online)