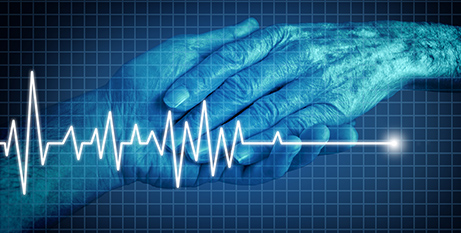 The ACT is set to introduce the most liberal euthanasia laws in Australia, with no need for a predicted time of death for terminally ill patients to access the scheme. Source: The Australian.
The laws are also expected to be available to residents in nearby towns in New South Wales with "links" to the nation's capital.
Former ALP candidate and anti-euthanasia advocate Brendan Long said he understands the Labor-Greens cabinet had endorsed what will be the Territory's first assisted suicide legislation, due to be introduced in the ACT Parliament today.
Dr Long said the laws would buck the trend of other Australian jurisdictions by not requiring doctors to give patients a life expectancy timeline of six to 12 months to be eligible for an assisted death.
A spokeswoman for the ACT Government confirmed the legislation would be tabled in the Territory Parliament on Tuesday, but would not comment on its details.
Terminally ill people in Queensland are able to access assisted suicide if doctors say they have less than 12 months to live, and the time frame is six months in Victoria, Tasmania, NSW, South Australia and Western Australia.
The ACT was given the green light to legalise euthanasia in 2022, after federal Parliament repealed 25-year-old laws banning Territory governments from implementing assisted suicide schemes.
In June, ACT Human Rights Minister Tara Cheyne said she was considering allowing teenagers as young as 14 to access the euthanasia scheme. The controversial push to allow minors to access assisted suicide was later abandoned.
However, the Barr Government has committed to investigating how terminally ill minors and people with dementia could be included in the euthanasia framework in the future.
FULL STORY
ACT's 'liberal' voluntary assisted dying bill to reject death time frames (By Rhiannon Down, The Australian)