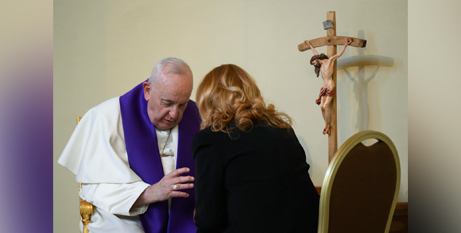 Peacemaking begins in people's own hearts by reconciling with themselves and God through the sacrament of confession, a Vatican cardinal said this week. Source: CNA.
As we remember the innocent people dying in war, we can take hope in the reconciliation, mercy, and peace of Christ in confession, Cardinal Mauro Piacenza said in a letter published ahead of today's solemnity of All Saints.
Cardinal Piacenza is the head of the Vatican's Apostolic Penitentiary, the office of the Roman Curia responsible for issues related to the sacrament of confession, indulgences, and the internal forum, which is an extra-sacramental form of secrecy, or confidentiality, applied to spiritual direction.
"These are days, for the whole Church, of fond remembrance of those who have gone before us, and especially, in these tragic times of war, of all the innocents who still, without knowing why, continue to die," the 79-year-old cardinal wrote.
"At the same time, however, may they be days illuminated by hope," he said, "indeed by the certainty that Christ's arms, opened wide on the cross, powerfully invite all humanity to reconciliation, mercy, and peace."
Cardinal Piacenza recalled Christ's words on the Mount of Beatitudes: "Blessed are the peacemakers."
"[This is] a peace that is God-given and that demands to be built by people, beginning with the peace in their own hearts, because only those who are reconciled with God and with themselves can truly be peacemakers," he said.
The cardinal also invited priests to practice "great generosity" in listening to confessions, "for in them is strengthened, and in the case of grave sin, recreated, that indispensable bond with Christ".
FULL STORY
How to bring peace to the world? Start with sacramental confession, cardinal says (By Hannah Brockhaus, CNA)