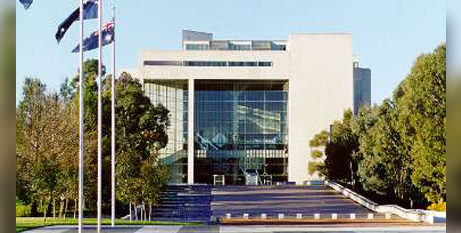 A landmark decision by the High Court could open the door for a string of legal claims against institutions in which historical sexual abuse occurred. Source: The Australian.
The court yesterday overturned a permanent stay that had been granted by the NSW Court of Appeal. That stay had effectively stalled the efforts of a woman – referred to in the judgment as GLJ – to sue the Catholic Church over abuse she said she suffered at the hands of a priest who had since died.
Institutions had previously successfully argued that claims should be permanently stayed because the deaths of the alleged perpetrators meant they could no longer be questioned about the alleged abuse.
Three of the five High Court judges who heard the case found the reasoning of the lower court was wrong. Victim advocates say the Church and other institutions have used permanent stays to kill off cases and compel other claimants into financial settlements that would be lower than would other be the case.
"The Court of Appeal was wrong to conclude that there could be no fair trial of these proceedings," Chief Justice Susan Kiefel and judges Stephen Gageler and Jayne Jagot found in their majority judgment.
The judgment noted that the 1996 death of the Lismore priest behind the alleged offending against GLJ, Father Anderson, "did not prevent the diocese from subsequently finding to its own satisfaction that complaints of sexual abuse by him while a priest had been substantiated and should be the subject of the payment of monetary compensation".
FULL STORY
High Court decision opens way for claims on abuse (By Paul Garvey, The Australian)
RELATED COVERAGE
NSW woman wins High Court bid to overturn permanent stay in case against Catholic Church over alleged historical child sexual abuse (By Elizabeth Byrne, ABC News)