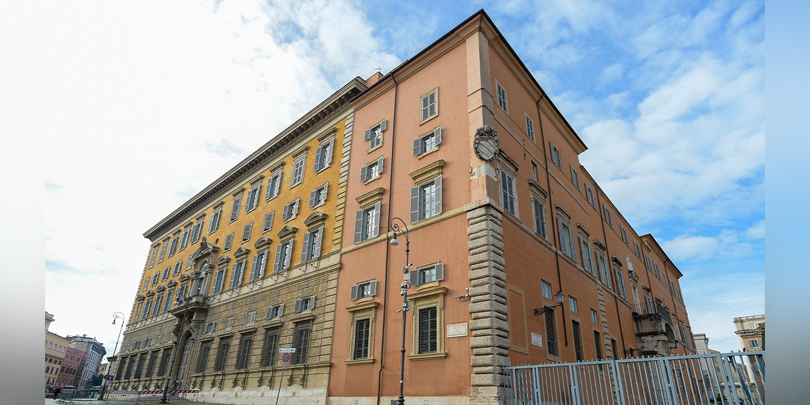 The Vatican Dicastery for the Doctrine of Faith has reaffirmed that Catholics are forbidden from becoming Freemasons. Source: CNA.
A new document signed by Pope Francis and DDF Prefect Cardinal Victor Fernández was written in response to a bishop from the Philippines who had expressed concern at the growing number of Catholics in his diocese who are taking part in Freemasonry and asked for suggestions for how to respond pastorally.
The dicastery's response, dated November 13 and released yesterday, calls for "a coordinated strategy" involving all of the bishops in the Catholic Bishops Conference of the Philippines to promote catechesis "in all parishes regarding the reasons for the irreconcilability between the Catholic faith and Freemasonry".
The Freemasons are the largest worldwide, oath-bound, secret society. Freemasonry promotes ideas and rituals incompatible with the Catholic faith, including indifferentism, or the position that a person can be equally pleasing to God while remaining in any religion, and a deistic concept of a "Great Architect of the Universe".
The Vatican document reaffirms that "those who are formally and knowingly enrolled in Masonic Lodges and have embraced Masonic principles" fall under the provisions of the Catholic Church's 1983 "Declaration on Masonic Associations".
The 1983 declaration, signed by Cardinal Joseph Ratzinger when he was prefect of the Congregation for the Doctrine of the Faith, declares that Catholics who enrol in Masonic associations "are in a state of grave sin and may not receive Holy Communion".
The new DDF document further clarifies that these measures "also apply to any clerics enrolled in Freemasonry."
"On the doctrinal level, it should be remembered that active membership in Freemasonry by a member of the faithful is forbidden because of the irreconcilability between Catholic doctrine and Freemasonry," the dicastery said.
FULL STORY
Vatican doctrine office reaffirms that Catholics cannot be Freemasons (By Courtney Mares, CNA)
RELATED COVERAGE
Vatican confirms Catholics still forbidden to join Masonic lodges (Vatican News)